S S Niagara C2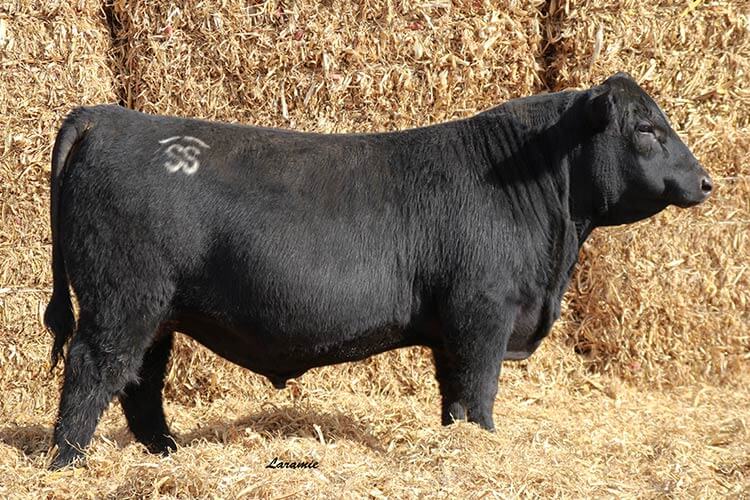 Sired winning Get of 3, IBEP Winter 2017
Sired highest performing index bull out of 11,632 sale eligible bulls, IBEP Winter 2018
Fantastic dispositions, Good on feet and legs, Good udder structure.
"C2" was our pick of the 2016 Stewart Select sale offering. We were looking to add a Niagara son to our program and really appreciated his overall Structure, Confirmation and Disposition. C2 has proven to exceed our expectations in many ways and is rapidly propelling our program forward. Here are some examples of his superiority.
Three sons of C2 were entered into the Winter 2017 IBEP test as a "Get of Sire" group. These bulls competed against 183 bulls and 14 Get of Sire groups. These C2's sons were the high performing Get with an average ratio of 108, quite an accomplishment for a heard sire.
The following year a single son of C2 entered the winter 2018 IBEP Bull test. He competed against 183 bulls from 57 different cooperators. This son of C2 was the top performing bull for the entire test. He gained an average of 5.08 lbs./day for a total gain of 625 lbs. His ADG ratio was a phenomenal 142 with an overall performance index of 131.4 This overall performance index is the highest ever for the 11,632 bulls tested and sold through the IBEP program. In both tests C2's sons were competing against a broad range of proven A.I. sires from many prominent and successful programs.
We would like to thank Andrew Stewart for breeding and raising this superior bull. We are anxiously looking to the future to see how C2 will continue improving our breeding program. Additional C2 sons and daughters are on the ground and looking great. More to come…
Current EPDs